Signatories » Umbrellar
Umbrellar
As leader in the Cloud and Digital Transformation space in NZ, we are a Cloud first company who have been there and done it when it comes to all things Cloud. With partnerships with Microsoft, HP, Veeam, VMware and Nimble, we pride ourselves on supporting customers with their Cloud and Digital Transformation journey, take advantage of technology and avoid digital disruption. Umbrellar is New Zealand's largest hosting company. We have four data centres, experience dating back to 1997, 85,000 customers. Our clients span across New Zealand, Australia and Asia, and we provide the same exceptional service and continuous support for all of them.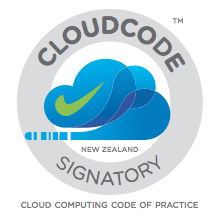 Disclosure Documents
The following disclosure documents relate to the cloud products and services offered by this company:
This page was last updated on 05 Jul 2017. © Copyright 2020 Institute of IT Professionals NZ Inc, all rights reserved. IITP takes care to ensure all information is current but takes no responsibility for inaccuracies on this page.