Signatories » OneNet Ltd
OneNet Ltd
OneNet Limited is a pioneer and New Zealand market leader in cloud computing. OneNet delivers cloud services of hosted Microsoft Exchange email, CRM, SharePoint, desktops-as-a-service, infrastructure-as-a-service, online PC and server data backups.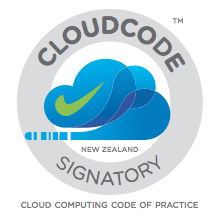 Disclosure Documents
The following disclosure documents relate to the cloud products and services offered by this company:
This page was last updated on 09 Oct 2017. © Copyright 2023 Institute of IT Professionals NZ Inc, all rights reserved. IITP takes care to ensure all information is current but takes no responsibility for inaccuracies on this page.