Signatories » Equinox IT
Equinox IT
Equinox IT is a New Zealand-owned technical IT consultancy with the expertise of the big guys, but with the 'give a shit' attitude of a local IT consultancy. We provide expert IT advice, cloud and technology delivery and training. Equinox IT has over 50 people based in our Wellington and Auckland offices.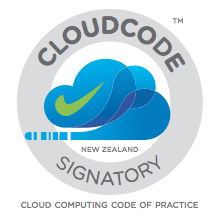 Disclosure Documents
As a Consultant Signatory, this company provides Cloud Computing consulting services rather than products or services. Therefore no disclosures are required.
This page was last updated on 21 Sep 2017. © Copyright 2023 Institute of IT Professionals NZ Inc, all rights reserved. IITP takes care to ensure all information is current but takes no responsibility for inaccuracies on this page.