Signatories » theCloud Limited
theCloud Limited
TheCloud is a purpose built platform from which the full spectrum of Cloud Services is offered, that is to say everything from a single mailbox through to a complex setup of Virtual and Dedicated Servers, desktops and phone systems.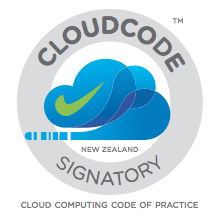 Disclosure Documents
The following disclosure documents relate to the cloud products and services offered by this company:
Virtual Servers, Exchange Mail and Cloud Storage:
theCloud Limited

(PDF, added 23/9/2013)



This page was last updated on 31 Oct 2013. © Copyright 2013 Institute of IT Professionals NZ Inc, all rights reserved. IITP takes care to ensure all information is current but takes no responsibility for inaccuracies on this page.